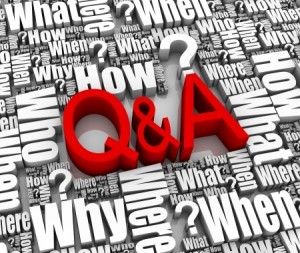 This week on the Entrepreneur Architect Podcast, I am turning things over to you, the Entrepreneur Architect Community.
Every day I receive emails from members of the community. Many are letters of support and encouragement and truthfully, those are the emails that inspire me to continue and to grow Entrepreneur Architect into all that it can be. So I thank you for sending those messages.
Many other emails contain questions for me, asking for advice or guidance for their careers.
I'm just a small firm architect building the best business I can. I've learned a lot in my 20 years since graduating and l love to share what I know.
I'm not an expert in everything business. I only know what I know.
If my writing here on the blog or my voice on the podcast can help to inspire you to build a better business, live a better life or help to strengthen our profession, well then I'm all in!
So, this week on the podcast, I am sharing a few questions from the community and I'll give you my thoughts on each.
Please review the podcast on iTunes.
Links Referenced in This Episode
The Hybrid Proposal for Architectural Service
Foundations: Business Forms and Checklists for Architects
Book: The E-Myth Revisited: Why Most Small Businesses Don't Work and What to Do About It
by Michael Gerber
Book: The E-Myth Architect
by Michael Gerber and Norbert C. Lemermeyer
Guest Author Guidelines for Submitting an Article for Publication at EntreArchitect.com
Subscriber to The Entrepreneur Architect Report
The Entrepreneur Architect Podcast on iTunes
***
Photo Credit: outstyle / 123RF Stock Photo
The post EA032: Business Classes for Architecture Students, Architect Moms and More Q & A from the Community [Podcast] appeared first on EntreArchitect // Small Firm Entrepreneur Architects.