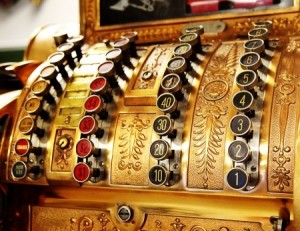 We need to talk.
This may be uncomfortable, but we need to talk about money.
Are you making enough to finish each month with a profit? Are you making enough to live comfortably? Are you making enough to simply pay the bills?
So many architects I know are not making ends meet. We architects are notoriously horrible business people. My mission is to change that. (So share this blog with every architect you know!)
I believe, deep down, we all want to be successful. We all want to make more money, but we are afraid. We are afraid to do the things necessary to make the money we truly deserve.
This week on the Entrepreneur Architect Podcast, I'm talking about money and how to make more of it. I'm talking about my Architectural Services Sales System for Fivecat Studio.
Homework
A few weeks back I shared my original Business Plan for Fivecat Studio. If you haven't listened, or if you want to listen again, its over at EntreArchitect.com/episode24.
I hope that episode inspired you to write your one page business plan. If so, for homework, I want you to go back and review your business plan, specifically your mission. That's your purpose. When you sell your service, sell with purpose. You're not in it for the money or else you'd be doing something else. You are working toward something more important, something bigger than money, and you want to share it with as many people as possible.
The beautiful thing is that the more you share and sell with purpose, the more money you are going to make.
Try this system with your next prospective client and let me know how it works for you. It works for me and I hope that it make you lots of money. The world deserves it.
Do you have a great sales system? Please share your ideas with us by leaving a comment below.
***
Photo Credit: rouslan / 123RF Stock Photo
The post EA031: The Architectural Services Sales System [Podcast] appeared first on EntreArchitect // Small Firm Entrepreneur Architects.