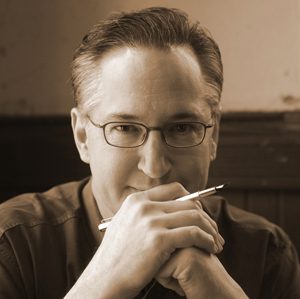 Presentation Skills for Architects
Leadership is about visions and ideas and being able to clearly communicate that knowledge to an audience.
This week on the EntreArchitect

Podcast, I welcome back futurist and professional speaker David Zach and we talk about How to Successfully Prepare and Present Your Ideas as an Architect.
What steps can you take when preparing for a presentation?
Design the presentation of information in a way that will meet your audience where they are.
Confirm that the technology works beforehand; do a run-through with the audio/visual team!
Look at all the angles of what could go wrong and have backups of your presentation and printed documents.
Do your due diligence on the audience to whom you're presenting; ask two questions, What gets your people up early in the morning because they're excited?, and, What keeps your people up late at night because they're worried?
Know your subject to give yourself flexibility to adjust the presentation to give the same idea from a different perspective if needed.
Be interested and be interesting.
Connect people, things, and ideas that you didn't think were connectable.
What are some critical elements of a successful presentation?
Learn to think on your feet.
Show up fully prepared to be nowhere else; give your client your fullest attention.
Ask specific questions to draw the client out.
Try to be good and unique, don't try to be perfect.
What to wear?
Know your audience and don't over or underdress.
Dress for the comfort of your audience.
Put enough attention into what you wear, but not too much attention.
What tips do you have for telling a good story?
Mind Mapping: Map out a presentation with a cluster of ideas branched together. Only some of the things in your map will enter into the presentation, but then you have other material in your brain to use if needed.
Cross Impact Analysis. Take various ideas in the presentation and spread them out. Then, figure out how they connect.
Visit our Platform Sponsors
FreshBooks
The easiest way to send invoices, manage expenses, and track your time.
Access Your 30-Day Free Trial at FreshBooks.com/architect (Enter EntreArchitect)
Referenced in this Episode
Connect with David at davidzach.com, on Twitter @davidzach and Pinterest.
Presentation Zen: Simple Ideas on Presentation Design and Delivery
 by Gar Reynolds (book)
slide:ology: The Art and Science of Creating Great Presentations
 by Nancy Duarte (book)
Curious: The Desire to Know and Why Your Future Depends On It
 by Ian Leslie (book)
In Praise of Shadows
 by Junichiro Tanizaki (book)
Quiet: The Power of Introverts in a World That Can't Stop Talking
 by Susan Cain (book)
The post EA116: How to Successfully Prepare and Present Your Ideas as an Architect [Podcast] appeared first on EntreArchitect // Small Firm Entrepreneur Architects.