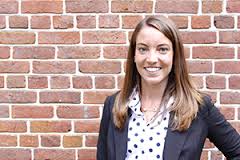 Every new generation of architects hopes that they will make a difference and change society for the better. We have so many new skills, access to new tools, and a driving passion to serve others.
This week on EntreArchitect Podcast, Mark R. LePage talks with the National President of the American Institute of Architecture Students (AIAS), Danielle Mitchell, about How the Next Generation of Architects will Change the World.
Danielle Mitchell, President of American Institute of Architecture Students
Starting as Chapter President in her second year at Penn State, elected to North East Quad Director (leading chapters from Virginia to Maine) and eventually being elected as the 59th National President of the AIAS, Danielle Mitchell's mission is to promote leadership and excellence within architecture. She is working to create a community of architecture students looking to push forward and do more.
The role of AIAS is to fill the void in an educational experience by promoting advocacy for what architecture students are passionate about, in school or in the profession in general. They support students, encourage them to create change in the culture around them and help them to develop a personal track to become an entrepreneur architect.
Why is it important for architecture students to be leaders? Architects tend to have a unique skill set: they have a unique ability to solve problems, understand complex situations, and take a holistic approach toward solutions. While they might not fit a traditional role of leadership, architects have a particular ability to understand people and context, allowing them to make connections and bring various perspectives to the table.
In the same way that architects can change the shape of building, they can certainly change the shape of complex problems that our communities are facing. Leadership ultimately comes down to being able to use our architectural skill set to do more.
How is AIAS advancing architecture students as leaders?
The annual Grassroots Leadership Conference has different tracks, ranging from entrepreneurship to technology, for chapter leaders to learn about leadership excellence, how to work with others on a team, how to connect with professionals, and how to budget and fundraise.
This generation of architects wants to create businesses that are thriving and profitable while serving and giving back. Mark says, "The more profit you make, the more you are able to give back."
It's important to work toward changing the unhealthy studio behaviors of an all-nighter, ego-driven culture. AIAS is trying to encourage students to become leaders for what healthy, balanced success actually look like.
Danielle's encouragement:
Whenever challenges occur and when times get tough, remember back to the inspiring days that lead you to architecture and design; how your leadership skills can push that forward for the upcoming generation.
Visit our Platform Sponsors
FreshBooks
The easiest way to send invoices, manage expenses, and track your time.
Access Your 30-Day Free Trial at FreshBooks.com/architect (Enter EntreArchitect)
Referenced in this Episode
Connect with Danielle on Twitter (@D_Mitch19), Instagram (DanielleMitchel19), LinkedIn and Facebook.
The post EA117: How the Next Generation of Architects will Change the World [Podcast] appeared first on EntreArchitect // Small Firm Entrepreneur Architects.