Click the podcast player button above to listen or subscribe to the show on iTunes.
---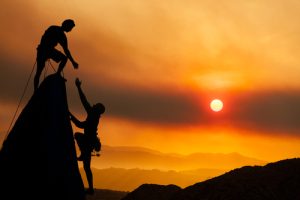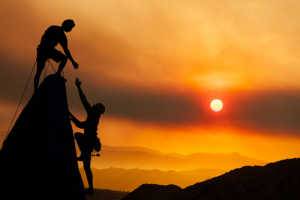 After years of contributing to the profession of small firm architecture through my weekly post here at the blog, my weekly newsletter and at the Entrepreneur Architect Podcast, I wanted to make Entrepreneur Architect even more interactive; even more influential. I wanted to create a place where small firm architects could go to learn directly, face to face, from one another. I wanted a place where I could invite experts on specific topics of success in business, leadership and life to meet with us and teach us the fundamentals of success.
So… this past summer, I launched Entrepreneur Architect Academy.
Each week, dozens of small firm architects, members of Entrepreneur Architect Academy come together on a private GoToMeeting video conference. We have become fiends and we actively work to help one another become successful.
I have learned so much from these people and so much from the experts who join us.
Recently, the topic of our weekly meeting was Partnerships and I invited our friend from Episode 12 of the podcast, Rena Klein, to join us. We had a great discussion and we learned what it takes to enjoy a successful small firm partnership.
This week on the Entrepreneur Architect Podcast, I want to share what we learned.
This week, I share 7 Truths of a Successful Small Firm Partnership.
Please review this podcast on iTunes.
Referenced in this Episode
The Architect's Guide to Small Firm Management: Making Chaos Work for Your Small Firm
Episode 012: How Business Consultants Will Help Small Firm Architect Build Better Businesses
Entrepreneur Architect Academy
Share Your Thoughts
What are your thoughts on partnerships? Did I forget anything? Do you disagree with my "truths"?
What are your "truths" for a successful partnership?
***
Photo Credit: Shutterstock / Greg Epperson
The post EA064: 7 Truths of Successful Small Firm Partnerships [Podcast] appeared first on EntreArchitect // Small Firm Entrepreneur Architects.