How to Build a Strong Balanced Team in Architecture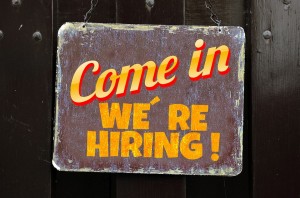 As leaders, we determine who's on our team and how it will work. Getting this right is the difference between experiencing frustration verses experiencing a thriving team working toward your dreams. This week on EntreArchitect

Podcast, I will share The Three Rs of Team Building.
Where does building a great team start? It starts with us. We need to find people who complement our strengths and support our weaknesses.
Step one: Figure out who are and what we're doing. What are my strengths and weaknesses?

Step two: Build a business plan and develop systems.

Step three: Build your team.
When you're ready to build your team, how will you find the right people? How will you build a team that will get you where you want to go? Here are Mark's Three Rs of Team Building:
Roles: You've established a process, and in that there are specific roles that you need to have filled to make that process work.
What are the roles you're performing that you shouldn't be? Are there things that others could do or things that you aren't qualified for?
Hire for roles, not for tasks. Tasks are pieces of work done, roles are actions that are expected of a person.
Responsibilities: What are the responsibilities of the people who are in those roles?
Communication here is critical: you must clearly communicate and document specific responsibilities for the role you're hiring for.
Tasks of how those responsibilities are performed will be laid out in your system, but you need to be open to your team finding new and efficient ways to do the work required of them.
Results: We need to know what the specific expectations are for those roles and responsibilities.
Results will determine whether our team is succeeding or not.
Document specific results that you expect to occur from each responsibility that you're setting. This will allow you to have a black and white gauge on whether each team member is meeting their expectations.
It's the responsibility of the team member to make sure that results are being met.
When you hire people using the Three Rs, you'll have a strong, balanced team with the right people in the right seats to help you reach for your goals and live your mission.
Visit our Platform Sponsors
FreshBooks
The easiest way to send invoices, manage expenses, and track your time.
Access Your 30-Day Free Trial at FreshBooks.com/architect (Enter EntreArchitect)
Referenced in this Episode
17 Essential Elements of Successful Teams
---
Photo Credit: Pixabay / Geralt
The post EA114: The Three Rs of Team Building [Podcast] appeared first on EntreArchitect // Small Firm Entrepreneur Architects.