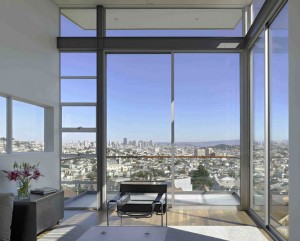 A dream for so many of us small firm architects; design, build and develop our own residential architecture. No rules. No limits. No clients. You make the decisions for what gets built and what does not.
There is much risk in residential development, but there is also much reward. Creative rewards, professional rewards and financial rewards. This week on the EntreArchitect

Podcast I am speaking with Jim Zack of San Francisco-based Zack DeVito Architecture about his risks and rewards as an architect developer.
Visit our Platform Sponsor
FreshBooks
The easiest way to send invoices, manage expenses and track your time.
Access Your 30-Day Free Trial at FreshBooks.com/architect (Enter EntreArchitect)
For an exclusive tour inside FreshBooks, join me and Tim Lee from FreshBooks at this free video series.
Referenced in this Episode
Zack DeVito Architecture and Construction
The post EA102: Risks and Rewards with Architect Developer Jim Zack [ Podcast] appeared first on EntreArchitect // Small Firm Entrepreneur Architects.