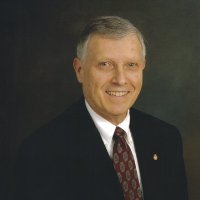 Imagine an architecture firm where the systems are in place, the people are in place, the roles and responsibilities of everyone is established both at the ownership level and at the employee level and the trust is so strong that everything gets done when and how it should.
Imagine the benefits of such a firm. Imagine how enjoyable it would be to work at such a place. Imagine the quality of projects and the profits that would result.
Sounds too good to be true…
Well, such places do exist Such architecture firms do exist and today's guest will show us how we can establish such a firm.
Today on the EntreArchitect Podcast, architect, author and business consultant, Steve Wintner and I have a great conversation about How to Establish a Culture of Accountability at Your Architecture Firm.
Please review this podcast on iTunes.
Referenced in this Episode
Financial Management for Design Professionals: The Path to Profitability
(book)
7 Key Financial Performance Indicators for a Successful Architecture Firm (blog post)
Developing a Time Management Discipline for Small Firm Architects (blog post)
Gensler (Architecture Firm)
Zappos CEO Tony Hsieh: Adopt Holacracy Or Leave (Fast Company Magazine)
Seven Habits of Highly Effective People
(book)
Winning with Accountability: The Secret Language of High-Performing Organizations
(book)
Art's Principles: 50 years of hard-learned lessons in building a world-class professional services firm
(book)
Kiss Theory Good Bye: Five Proven Ways to Get Extraordinary Results in Any Company
(book)
Barriers to Employee Accountability (Stincelli Advisors blog)
Steve Wintner, AIA Emeritus (Linkedin)
Management Consulting Services (Steve's website)
---
Visit our Platform Sponsor: Freshbooks
The post EA076: How To Establish a Culture of Accountability at Your Architecture Firm with Architect Steve Wintner [Podcast] appeared first on EntreArchitect // Small Firm Entrepreneur Architects.