Click the podcast player button above to listen or subscribe to the show on iTunes.
---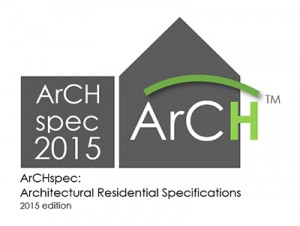 The compilation and documentation of project specifications may be one of the most important services we provide as small firm architects and in my experience many of us, especially us residential architects, limit our specifications to a sheet of general notes and product descriptions listed throughout the drawings.
Before launching Fivecat Studio, I worked for a few other firms where I had the opportunity to develop much larger projects than the projects Annmarie and I work on here at our firm now. Major school renovations., new office buildings, churches and synagogues. These projects included a specification manual . often organized into several different books, each about 2-1/2 thick. These documents were created by a professional specification writer who was paid thousands of dollars to include every piece of information that a contractor, owner (or lawyer) may be searching for when the project is being constructed.
Our residential clients, building smaller projects, cannot afford a specification writer… but are they less important? Are we, as a registered architect, not just as liable for the work we are proposing? Shouldn't our projects have complete and thorough specifications too?
Today on the EntreArchitect

Podcast, I am speaking with three gentlemen who may have some answers for us small firm residential architects; complete specification for the work we do in a format that makes it simple to include with every project we design.
Please review this podcast on iTunes.
Referenced in this Episode
ArCHspec 2015: Architectural Residential Specifications
Please visit our Platform Sponsor: Freshbooks
The post EA070: Architectural Specification Systems for Residential Architects [Podcast] appeared first on EntreArchitect // Small Firm Entrepreneur Architects.