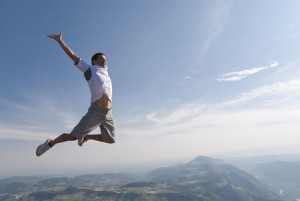 It is the individual small firm architects, taking charge of their own success and working with other individual architects; collaborating and sharing their knowledge that will really take this profession to new levels… and this really excites me.
Today on the podcast, in the spirit of sharing what is exciting me most, I want to present an update on my progress here at Entrepreneur Architect.
Referenced in this Episode
ArchiTalks No.1: My Answers to 11 Big Questions About Architecture
EA000: Introduction to the Entrepreneur Architect Podcast
The Entrepreneur Architect Report (My Free Weekly Newsletter)
AIA Westchester Hudson Valley Design Expo
Business of Architecture Summit
The Missing 32% Equity by Design Symposium
Texas Society of Architects 75th Annual Convention
Entrepreneur Architect Facebook Page
Entrepreneur Architect on Twitter
Entrepreneur Architect Private Linkedin Group
Entrepreneur Architect on Google+
Entrepreneur Architect on Instagram
Entrepreneur Architect Academy Mailing List
More From the ArchiTalks Tribe
Bob Borson Life of an Architect (twitter @bobborson)
This is Exciting – The Beginning of the End
---
Marica McKeel Studio MM (twitter @ArchitectMM)
From Dreams to Reality THIS is Exciting
---
Jes Stafford Modus Operandi Design (twitter @modarchitect)
This is Exciting It is All Comes Together
---
Enoch Sears Business of Architecture (twitter @enochsears)
This is Exciting: Marketing for Architects that Works

---
Jeff Echols Architect of the Internet (twitter @Jeff_Echols)
This is Exciting: 5 Re's to Change the Future of Architecture

---
Lee Calisti – Think Architecture (twitter @leecalisti)
this is exciting :: start + finish
---
Oscia Wilson Boiled Architecture (twitter @oscia_wilson)
This is exciting they're fighting it out
---
Matthew Stanfield Field9 Architecture (twitter @FIELD9arch)
This is exciting
---
Jeremiah Russell – Jeremiah S. Russell, Architect (twitter @ronestudioarch)
I'm so excited!
---
Cormac Phalen – Archispeak Podcast (twitter @archispk and @archy_type)
The End is Like the Beginning
---
Evan Troxel – (twitter @etroxel)
This is Exciting Because it's real
---
Nicholas Renard Cote Renard Architecture (twitter @coterenard)
This Right Here This is Exciting
***
Photo Credit: icenando / 123RF Stock Photo
The post EA042: This is Exciting – Making a Difference at Entrepreneur Architect [Podcast] appeared first on EntreArchitect // Small Firm Entrepreneur Architects.