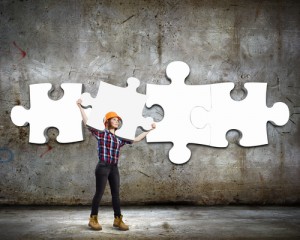 One of the most important of all the tasks we perform as architects is Project Management. The success of each project sits squarely in our hands. If managed poorly, a single project may set our progress back years. If managed well, it can take us to great heights.
This week on the Entrepreneur Architect Podcast, I share my Ten Rules to Project Management Success.
Please review the podcast on iTunes.
What are some of your rules for successful project management? Do you have any thoughts that I did not cover? Do you have anything to add to what I have shared? I would love to start a discussion about better Project Management here at the blog. This podcast is just to get the ball rolling. The real value happens when listeners like you share your thoughts.
***
Photo Credit: Shutterstock / Sergey Nivens
The post EA030: Ten Rules to Project Management Success [Podcast] appeared first on EntreArchitect // Small Firm Entrepreneur Architects.