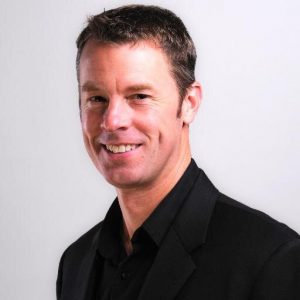 How To Use Your Story to Find the Work You Want
We all know that storytelling is a critical part of your success in business. We need to know our story and how to tell it to our target market. That's how we find the work we love and the clients we want. How do we craft our story, to whom do we tell it, and how does our story help us find more work on a consistent basis?
This week on EntreArchitect Podcast, Jeff Echols of Echo Engagement joins us to discuss How To Use Your Story to Find the Work You Want.
Jeff's journey in architecture began when he moved from Atlanta to Chicago as a kid, growing up close to many Frank Lloyd Wright homes and watching This Old House with his dad every Saturday morning on PBS. He attended Ball State's College of Architecture and Planning and worked first in Chicago and eventually moved to Indianapolis working for firms ranging from 3-people firms to one of the largest firms in the country.
After over twenty years in the traditional architecture world in some kind of marketing role or another, he ventured out on his own in a different capacity. After interacting with tons of architects, he realized that by-and-large, most architects know little to nothing about marketing. He first launched ArchitectoftheInternet.com, which was an exploration into why many architects aren't great at marketing and how they can be.
Eventually he was contacted by a previous classmate who was running for national office with AIA, and Jeff helped run the campaign with messaging, speechwriting and more. After a series of transitions, Jeff set out to work as a marketing consultant by creating Echo Engagement where he helps others craft and tell their stories.
The Structure of Marketing
Business development is at the front of the marketing process, and is all about building relationships. Sales is the end, the ask and the closing of the deal. The stuff in between is the marketing: the brand and promotion of the brand on different storytelling channels with varying objectives.
Jeff works on both marketing and branding, but believes the most important aspect is that you have a compelling story to tell. The key to repeat clients and referrals is to tell a story so powerfully that resonates with your ideal client that they feel compelled to share it with someone else. At Echo Engagement, they help architects, startups, and nonprofits craft their stories and get the word out.
The Storytelling Process
The storytelling process starts with producing a document that tells the story arc of the organization, beginning with the question, "Why do you do what you do?". Then, they work to determine the ideal client and their "why". Things start to resonate when there's a cross between a firm's "why" with their ideal clients' "why".
When telling your story, always think in your client's terms, use their language and speak to them where they are. Drop the industry-specific jargon so they're able to understand the terms you used in architecture school to help them understand on their level.
How to Use Storytelling to Find and Keep Clients
To get more work consistently in any market, it's important to understand and resonate with your specific audience. When you know your audience and what they want, you can craft a story that relates to their questions and the goal they have. They might have struggles along the way to achieving that goal, but you can help them along the way when they choose to work with you.
Start writing your story and then tell it in the right channels to the right people and you'll find some resonation.
Connect with Jeff online at EchoEngage.com, or on Twitter @echoengage or @jeffechols, Facebook and LinkedIn.
---
Visit our Platform Sponsors
TruStile is a leader in high end, architectural interior doors. Visit them at TruStile.com  to learn more!
Tanglewood Conservatories combines the romanticism of the 19th century glass architecture with state-of-the-art technology today. Learn more at TanglewoodConservatories.com.
---
Referenced in this Episode
Case Study – From Startup to Success: How one Firm went from Scratch to $10 Million in 4 Years
The post EA140: How To Use Your Story to Find the Work You Want with Architect Storyteller Jeff Echols [Podcast] appeared first on EntreArchitect // Small Firm Entrepreneur Architects.