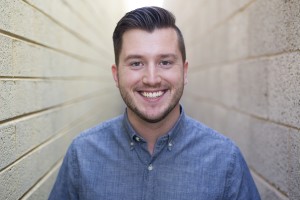 How to Design and Sell Modern Architecture as a Small Firm Architect
When the world was in the midst of an economic crisis and there were no jobs, a young architect moved to a new town with one contact and a ton of ambition. Today's guest built his own business flipping ordinary ranch houses into modern architectural works of art. Using their unique story, they built a brand and made a profit. This week on EntreArchitect podcast, Cavin Costello of The Ranch Mine shares How to Design and Sell Modern Architecture as a Small Firm Architect.
Gavin was first introduced to architecture when his father, a civil engineer, designed and built the house that he grew up in just before Cavin was born. In high school, a teacher suggested he go into architecture because he excelled at math proofs. With no previous experience in art or drawing, he attended Northeastern University in Boston because he didn't have to have an art portfolio and because it was a co-op school, meaning he was able to do schooling alongside experience in an architecture firm. He pushed through challenging areas of his education until he found his niche in digital representation. He got his first job with a husband and wife firm at the age of 19, and that experience brought him a new love of residential architecture. Later jobs in large firms with projects data centers and banks left him feeling a lack of connection with clients.
After graduating and earning his masters, he decided to move to Phoenix with no job and only a connection with a past professor. There he met his partner, now also wife, Claire, through a mutual friend. Cavin and Claire started driving around Arizona to experience more of the culture. They visited a lot of ranches and mines, which sparked the idea to fix up a ranch house – going in and sifting out the clutter to find a gem – similar to the mining process: mining ranch houses.
They bought a foreclosure as a personal home project and got to work. After a couple projects, they sent one of their homes into a publication and were contacted instead about a possible feature on one of their inexpensive bathroom remodel in their own home. Their bathroom project was on the front page of the Arizona Republic and the requests from developers and homeowners for bathrooms, living spaces, additions and more began to trickle in.
Since they're a young firm, they don't have a huge referral network with a ton of discretionary funds to build. Instead, they get a lot of traffic to their website from online publications and Google searches. Using a website form, they're able to get basic information about potential clients to both weed out unrealistic projects as well as focus on projects they're really interested in. 
In addition to the initial information, Cavin and Claire work to figure out why clients want to do the project so they can focus on the how and the what aspects of the project. If it's a good fit for both parties, they set up a time to meet in person and take the next steps.
Because their brand was so important to them, they passed on projects that were confined to a specific box. They wanted to incorporate client's living style through the specific The Ranch Mine process. By choosing the right projects with the right clients early on, they set themselves up for success.
What is the one thing that small firm architects can do today to build a better business tomorrow?
"Very simply, write down a list of your personal and professional inspirations. What you enjoy, what you're inspired by, write down that list. Next to it, write down any critiques you have with  your area, your town, the built environment. Then look at ways to connect the personal and professional interests with what the market is having issues with. You're uniquely set up to be the best in that specific market for your specific area at this specific time. Start curating your social media to lead toward that." – Cavin Costello
Connect with Cavin online at TheRanchMine.com or find him on Facebook, Instagram, and Twitter.
---
Enrollment for the EntreArchitect Academy closes today!
To learn more and sign up NOW, visit EntreArchitect

Academy!
---
Visit our Platform Sponsor
FreshBooks
The easiest way to send invoices, manage expenses, and track your time.
Access Your 30-Day Free Trial at FreshBooks.com/architect (Enter EntreArchitect)
For an exclusive, free video series on how easy it is to use FreshBooks EntreArchitect.com/freshbooksvideo. 
The post EA138: How to Design and Sell Modern Architecture as a Small Firm Architect with Cavin Costello [Podcast] appeared first on EntreArchitect // Small Firm Entrepreneur Architects.