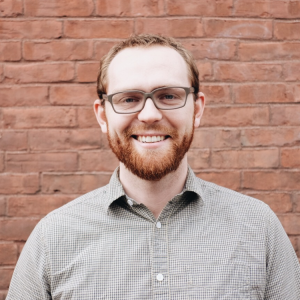 This month, we're shifting our focus from technology to management.
How do we build a successful business? How do we build the right systems and team? How can we efficiently and effectively do what we do as architects in the most profitable way?
This week on EntreArchitect Podcast, Declan Keefe of Placetailor talks about How to Build a Successful Architecture Firm That Works. 
Declan spent his younger years focused on photography and fine arts before realizing that wasn't the direction he wanted to go. He began to think about architecture as large-scale, "occupiable" sculpture, convincing himself that it was okay to transfer into architecture without compromising his creative path.
While still in school, Declan found a job as a founding employee to start Placetailor, a firm that wanted to fully integrate the design and building process of architecture. Every member of the team had to have an understanding and a base skill set of being able to both design and build. Three years into the business, when he was a project manager and still in school, the founder of the company stepped away. Rather than allowing Placetailor to die, Declan stepped into the role of owner in 2013.
Placetailor is working to provide a fun experience for clients by creating a brand with loud colors, snarky commentary, and relevance to the times. While splitting his time between design and working in the field, Declan realized that they needed to do some work to actually run a business. He put his head down in the office to figure out how to let people know who Placetailor was and how to convince potential clients that what they're doing is a good idea.
His plan was to transfer the business into an employee-owned cooperative. They began to test the boundaries of where architecture and construction met, and to figure out their roles in high-performance and energy-efficient buildings.
How did he work to make that transition to a successful cooperative?
Help each other to balance different strengths and weaknesses
Incentivize with a three-year vesting period prior to becoming an employee-owner
Test geographic and technological boundaries
Strategized to streamline systems on larger scales for sustainability
Developed bylaws as a cooperative, an operating agreement and general rules and guidelines for how they operate as a team
How do they dream and decide on which decisions to move forward?
A dream is born
Decide how much time & money can be allotted to pursue that dream
Invest in the idea first before someone else does
Let ideas work through the architecture, development, construction and investment arms
Prepare for meetings by trying to anticipate where different people are going to end up so the meeting can continue to think through impacts on the business
Use digital minutes to track decisions throughout meetings
Connect with Declan online at Placetailor.com and on Twitter @placetailor & Instagram.
---
Visit our Platform Sponsor
FreshBooks
The easiest way to send invoices, manage expenses, and track your time.
Access Your 30-Day Free Trial at FreshBooks.com/architect (Enter EntreArchitect)
The post EA130: How to Build a Successful Architecture Firm That Works with Architect Declan Keefe [Podcast] appeared first on EntreArchitect // Small Firm Entrepreneur Architects.