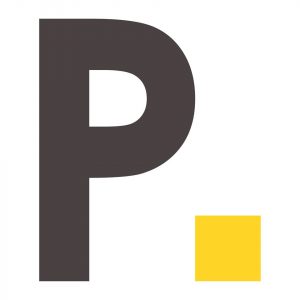 Have you ever had an idea to improve your process; to make it more efficient or more effective in some big way? Maybe you are inspired to start a new business that will help take your architecture firm to the next level and in doing so, will change the profession for all of us, forever. This week's guest is striving to do just that.
This week at EntreArchitect Podcast, I invite Jared Perry, the founder of Paeven.com, a new online platform for architects and engineers, to discuss how to use technology to leverage a powerful idea for predictable revenue.
Jared is a professional engineer based in Westlake, Ohio and a co-founder and principal at Sixmo Inc. He attended school at Ohio University with an original focus on transportation engineering before switching over to where his greater interest was, in structural engineering. At Sixmo, the architecture department focuses primarily on aquatic facilities and microbreweries. Structurally they deal a lot in commercial, retail, and light industrial work.
Paeven was designed to support growth and competition in the architecture and engineering industry. The whole idea behind it was to create predictable revenue by logging into an online platform to pick jobs in a market where your skills are.
What does the process look like for consultant?
Create a profile // company, background, contact information, credentials, confirm licensure and agree to the ethical conduct policy
Search the database // filter based on discipline, location, market, etc.
Found a project? // view any RFIs and download RFP to determine if you'd like to place a bid
Place a bid // select your cost, schedule, and hourly rate
Results // you'll be immediately notified based on the preliminary selection criteria that the owner put in the system to see where your bid finished in comparison to others and Paeven will calculate what your percentage is to get that job
Decision // the owner has two weeks to decide who to award the bid to
Introduction // Paeven passes the baton to introduce the client to the owner
There are many architects and engineers who have these ideas and inspiration to create something to better the world they're in, and they don't know where to start. When you came up with this idea, how did you get it to where it is now?
Thought about it when he was running and wrote it down immediately
Brainstormed what to do and what not to do
Got support from his spouse
Talked to those in his network who have different talents like computer programming to figure out costs and recommendations
Found a firm who spoke their language to partner with them doing design and development
Worked to get their name out there through passive marketing via social media
Connect with Jared on Facebook, LinkedIn, Twitter, and online at Paeven.com. Reach out and ask him how or why he did it and if you should do it too!
---
Visit our Platform Sponsor
FreshBooks
The easiest way to send invoices, manage expenses, and track your time.
Access Your 30-Day Free Trial at FreshBooks.com/architect (Enter EntreArchitect)
Referenced in This Episode
Register for a FreshBooks Webinar
Click here to enroll in the EntreArchitect

Academy
The post EA125: Using Technology to Leverage a Powerful Idea for Predictable Revenue [Podcast] appeared first on EntreArchitect // Small Firm Entrepreneur Architects.