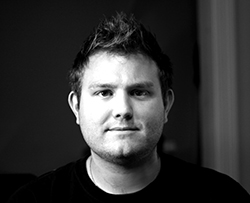 Starting your own design business while still in architecture school. Graduating, growing and building that simple idea into a thriving multi-disciplined design build company. That's what this week's guest did.
On the show is a former guest from way back at Episode 8. He's here to share an update after 2 years of business development. Learn what he did right and what he did wrong.
This week on the EntreArchitect

Podcast we are discussing How To Grow Your Design Business with Brian Corcodilos of Designblendz, LLC.
Visit our Platform Sponsors
ArchiSnapper
A simple cloud-based tool for creating and managing field reports.
Try the ArchiSnapper Field Report App Free for 30 Days
FreshBooks
The easiest way to send invoices, manage expenses and track your time.
Access Your 30-Day Free Trial at FreshBooks.com/architect (Enter EntreArchitect)
For an exclusive tour inside FreshBooks, join me and Tim Lee from FreshBooks at this free video series.
Referenced in this Episode
EntreArchitect

Podcast Episode 8: Breaking all the Rules – Building a Successful Design Firm While Still in Architecture School
EntreArchitect

Podcast Episode 98: Life of an Entrepreneur Architect with Marc Teer of BlackSpectacles
The post EA101: How To Grow Your Design Business with Brian Corcodilos [Podcast] appeared first on EntreArchitect // Small Firm Entrepreneur Architects.