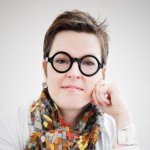 Leaders of small firms are experiencing many of the same challenges as the leaders of large firms. Leadership transition, balancing our firms and our families, and equity in architecture (as my friend Rosa Sheng calls it) The Missing 32%.
As architects and leaders, we all have our issues and we are all struggling with finding our way to be successful in the many roles to which we have committed ourselves.
Bottom line… we're stressed and we're overwhelmed.
If we don't do something about it, we're going to burnout and its going to get much worse. Stress unmanaged will lead to real physical health issues.
I know . I'm dealing with stress related issues myself. The dangers are real.
This week on the EntreArchitect

Podcast, I've invited business management consultant and executive coach, Jane Walton to join us and discuss this very serious issue, How to Avoid Burnout as an Architect.
Referenced in this Episode
Moments of Clarity (article)
Jane Walton Consulting on Twitter
The post EA088: How to Avoid Burnout as an Architect with Jane Walton [Podcast] appeared first on EntreArchitect // Small Firm Entrepreneur Architects.