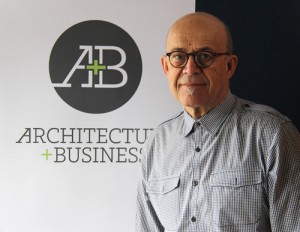 Building a successful business can be fun if you play it like a sport. Learn the rules, build your skills, make small improvements on a consistent basis and you will soon master the game. Soon you will have a successful small firm architecture studio.
This week on the EntreArchitect

Podcast, I had the great pleasure to speak with the man who knows all about the game of business He quite literally wrote the book on why most small firms don't work and what to do about it. This week on the EntreArchitect

Podcast we're talking about business systems for architects with the author of The E-Myth Architect and founder of the new website Architecture+Business, Norbert Lemermeyer.
Please review this podcast on iTunes.
This episode is sponsored by the GetFocused Course.
Referenced in this Episode
The E-Myth Revisited: Why Most Small Businesses Don't Work and What to Do About It
(book)
The E-Myth Architect (E-Myth Expert)
(book)
Connect with Norbert on Twitter
The post EA080: Business Systems for Architects with Norbert Lemermeyer [Podcast] appeared first on EntreArchitect // Small Firm Entrepreneur Architects.