Click the podcast player button above to listen or subscribe to the show on iTunes.
---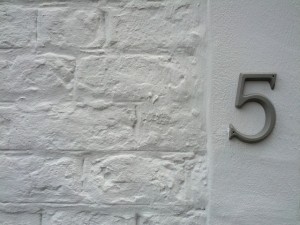 Fivecat Studio was founded in 1999. Annmarie and I were 29 years old. She was licensed. I was not. With no clients and no money, we launched the firm as a sole proprietorship; Annmarie McCarthy, Architect.
Slowly, we grew the firm and in 2002, with my license in hand, we incorporated as McCarthy LePage Architects, PC.
We knew from day one that we needed a way to differentiate ourselves from the many other local firms. McCarthy LePage Architects sounds very professional, but we do things differently. We needed a name that was a bit more personal, so we launched our brand, Fivecat Studio.
When you finally decide to start your own firm, you will need to make several critical decisions. One of the most important decisions you'll need to make is which business structure best fits your new firm. The business structure you choose will have significant legal and tax implications.
This week on the Entrepreneur Architect Podcast, I will talk about the 5 basic business structures available to small firm architects.
Please review this podcast on iTunes.
Referenced in this Episode
Federal Small Business Administration (SBA) Website
Please visit our Platform Sponsor: Freshbooks
Join us in Atlanta: EntreArchitect

One Day Live Event
---
photo credit: Pixabay / stephanrinke
The post EA069: The 5 Business Structures for Small Firm Architects [Podcast] appeared first on EntreArchitect // Small Firm Entrepreneur Architects.