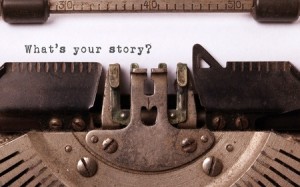 This week on the Entrepreneur Architect Podcast, Bob Fisher of DesignIntelligence and I have a fantastic conversation about how small firm architects may succeed through storytelling.
Another submission to the #ArchiTalks blog series, this episode is being published simultaneously with many other #ArchiTalks blog posts from all over the internet. Scroll down to the bottom of this post for links to many other #ArchiTalks submissions.
Please review this podcast on iTunes.
Referenced in This Episode
Episode 40: This is Exciting – Making a Difference at Entrepreneur Architect
Visit Many Other #ArchiTalks Bloggers
Enoch Sears – Business of Architecture
@businessofarch
The Secret Ingredient To Convincing Anyone To Do (Almost) Anything
Bob Borson – Life of An Architect
@bobborson
Architectural Storytelling – It's My Thing
Matthew Stanfield – FiELD9: architecture
@FiELD9arch
Stories in Architecture
Marica McKeel – Studio MM
@ArchitectMM
Take the Time to Tell Your Story.
Jeff Echols – Architect Of The Internet
@Jeff_Echols
Architects can Improve their Marketing by Incorporating Storytelling
Lee Calisti, AIA – Think Architect
@LeeCalisti
architecture as storytelling
Evan Troxel – TRXL
@etroxel
It's Their Story
Lora Teagarden – L² Design, LLC
@L2DesignLLC
Architectural Storytelling: The Legacy of Design
Collier Ward – Thousand Story Studio
@collier1960
Architecture and Storytelling are Forever Linked
Cormac Phalen – Cormac Phalen
@archy_type
THE GENERATIONAL STORY ARCHITECTURE AS STORYTELLING
Nicholas Renard – Cote Renard Architecture
@coterenard
The Story of a Listener
Andrew Hawkins, AIA – Hawkins Architecture, Inc.
@hawkinsarch
Architectural Story Books
***
Photo Credit: michaklootwijk / 123RF Stock Photo
The post EA048: Success Through Storytelling with Bob Fisher of DesignIntelligence [Podcast] appeared first on EntreArchitect // Small Firm Entrepreneur Architects.